A youthful spirit in ancient walls
Welcome to Aparthotel Ansitz Felsenheim in Lermoos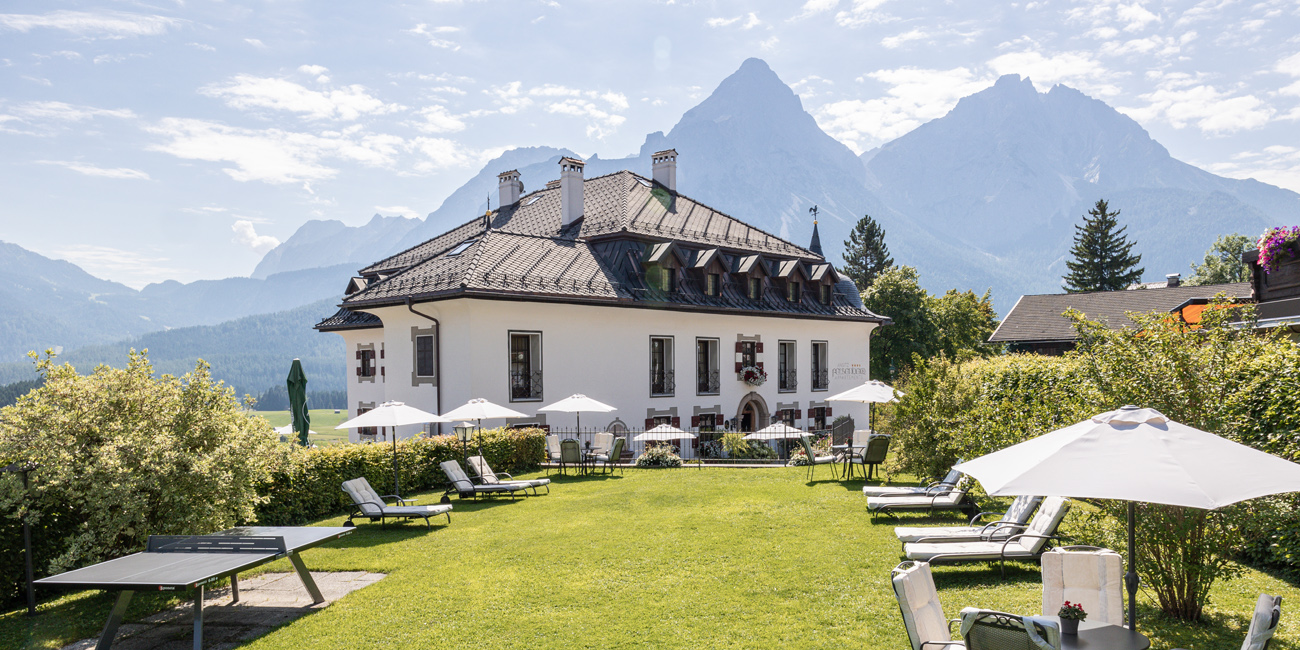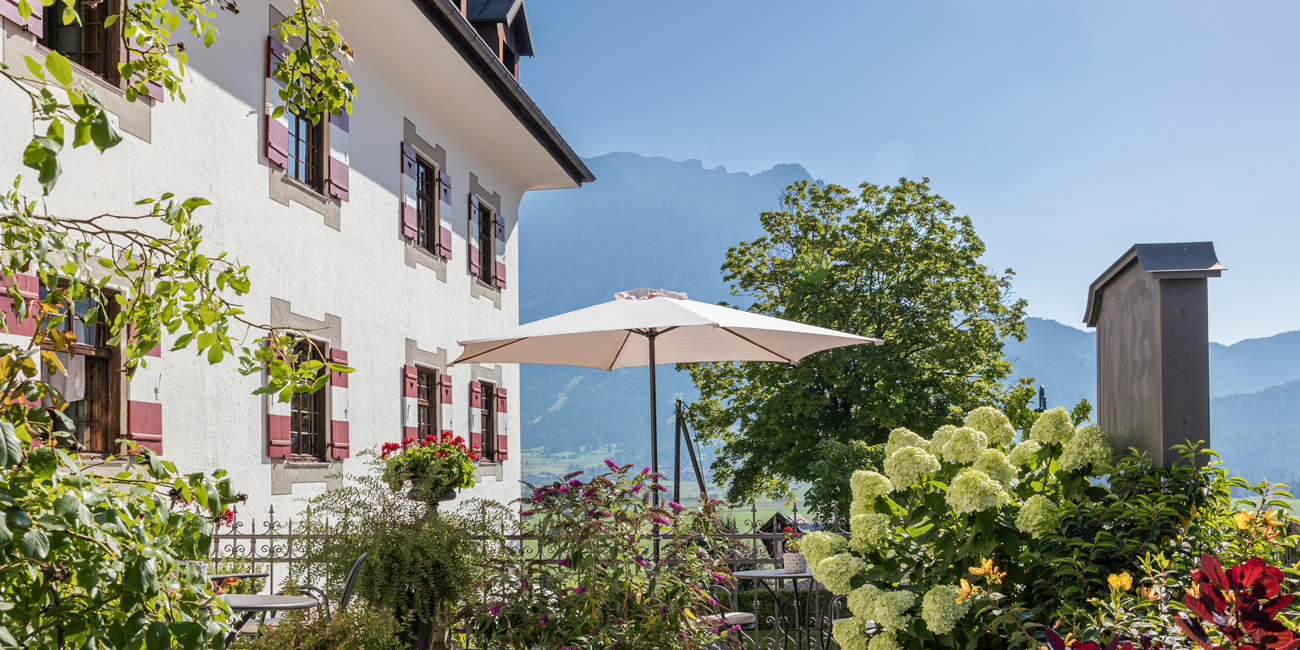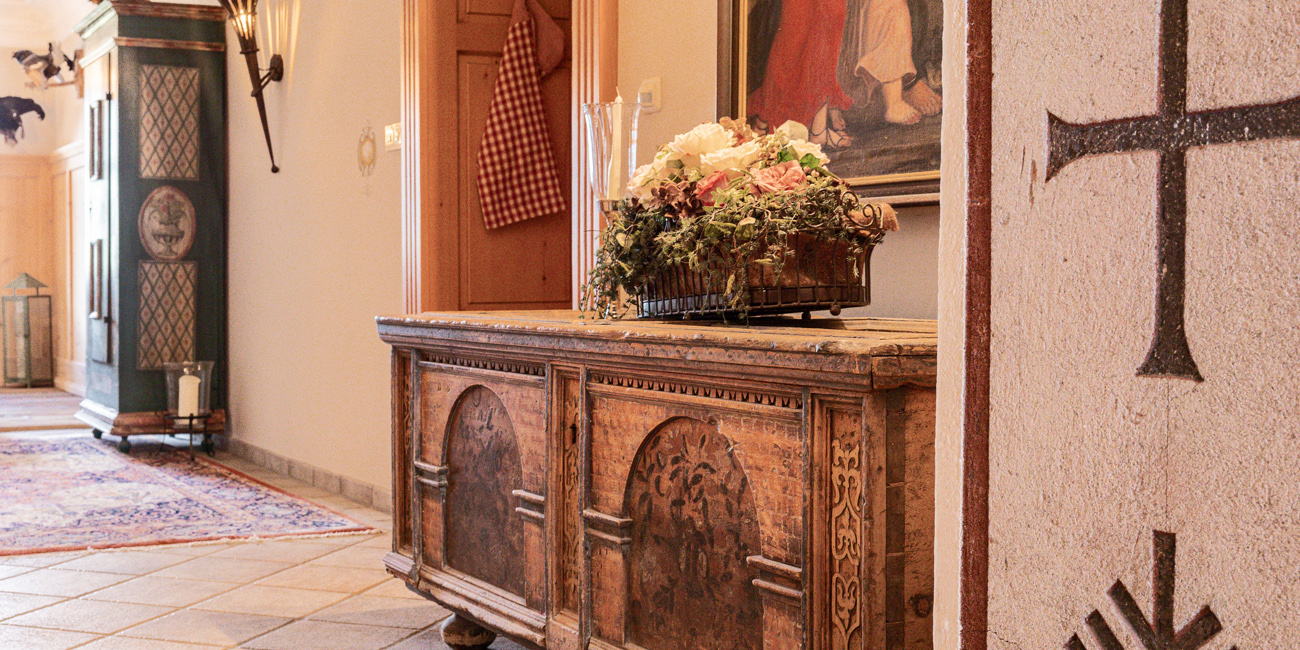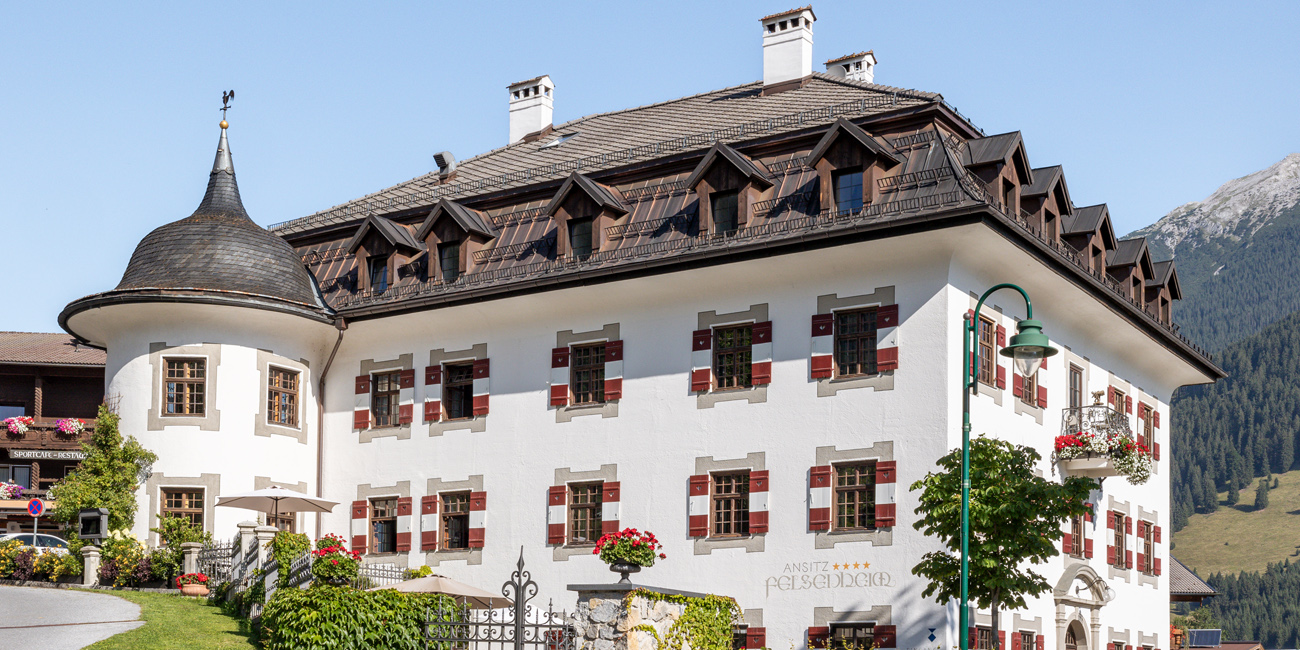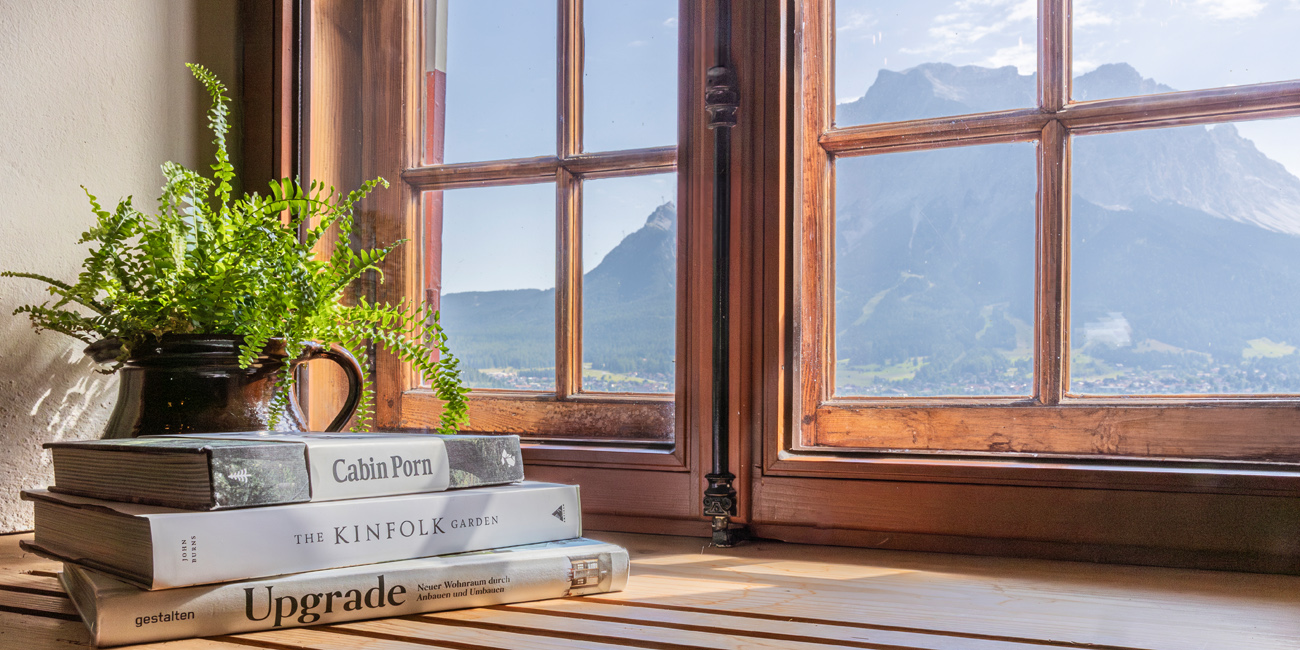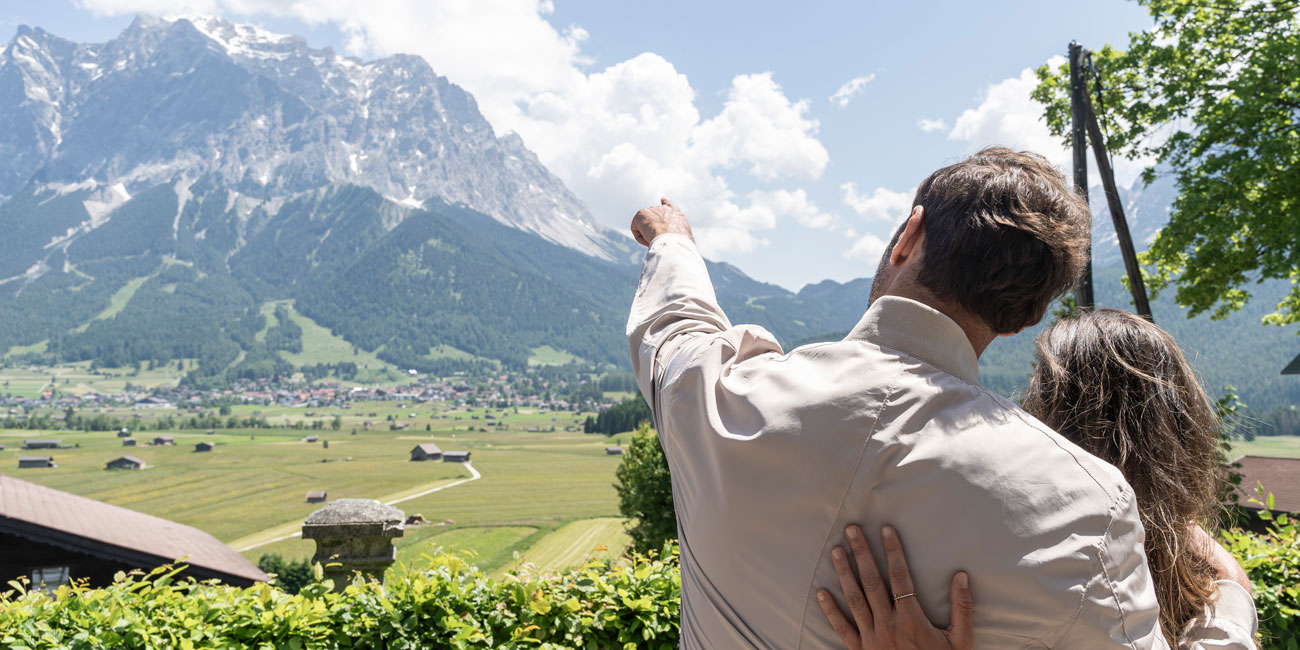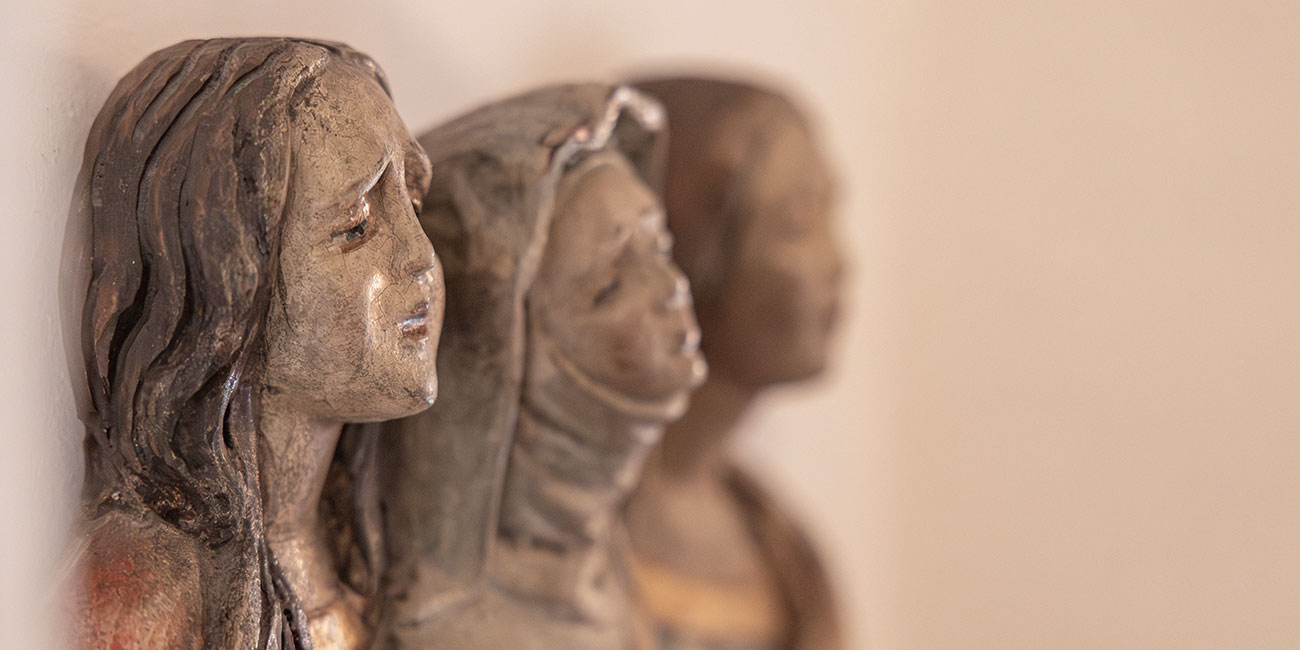 In the heart of the Alps. Since 1727. Hunting lodge. Noble residence. Come and visit us in one of Tyrol's most beautiful spots. In a building that's full of tradition. In an apartment that's tailored to your personal needs. We guarantee quality and hospitality and combine the best of the past with the best of today. Ansitz Felsenheim is a place of well-being, because everything is harmonious, timeless, unique, and relaxed.
We look forward to your visit.
Where the charm of days gone by meets the fresh breeze of tomorrow.
Become part of this history.
Ansitz Felsenheim has stood here for 300 years, eye-to-eye with the craggy cliffs of the Zugspitze, yet keeping a respectful distance. This unique panorama is just as inspiring today as it always has been!
How many tragedies and celebrations must these old walls have seen, and how many people have come and gone. The Felsenheim is still a place where you can meet people or friends, relax, and feel at home. Find out more about our history and become a part of it.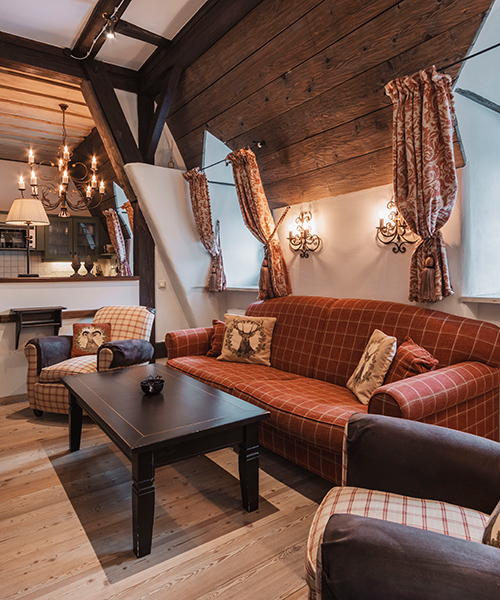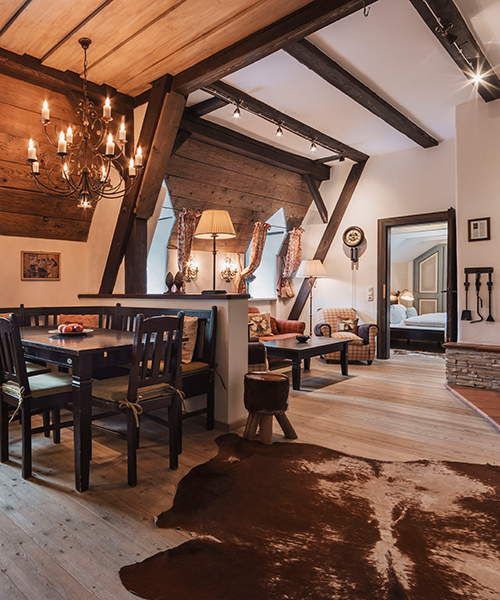 Each of our 12 vacation apartments, which are equipped for 2 to 8 guests, has its own very special character. No two apartments are the same, but they all offer high-quality interiors combined with contemporary comfort.
Whether you prefer to cook for yourself, try out Felsenheim's selection of culinary delights, or discover the gastronomic variety Lermoos has to offer – it's your choice.
The luxury of flexibility.
Wellness at Ansitz Felsenheim
Today, you can lean back and relax under the vaulted ceilings, painstakingly built stone by stone 300 years ago. Once a coal cellar, nowadays only our steam room, the Kneipp pools, and the Finnish sauna are heated by the Lermoos sustainable bio-heating plant. After a good sweating session, the best way to end the day is to relax on the floating loungers in the relaxation room.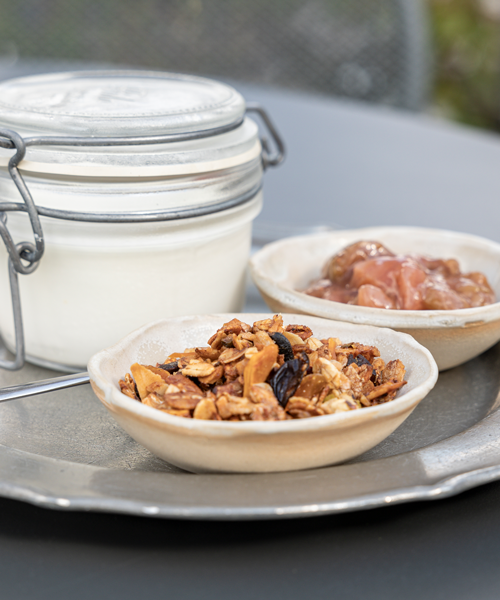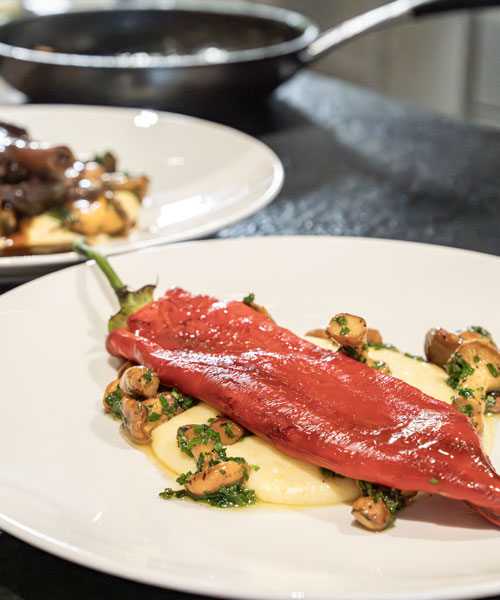 with passion and creativity, but still down to earth
Cuisine at Ansitz Felsenheim
The culinary pampering begins with breakfast at the Felsenheim: Fresh, regional, light, and delicious. Our breakfast: A delight for any true bon vivant. Served, surprising, exclusive.
How about a glass of wine as an aperitif and a snack in between? Talk to the good folks in our Turmcafé or relax on the kitchen garden terrace with great views of the Wetterstein mountain range.
The weekly housedinner event combines traditional cuisine with more extravagant recipes. Traditional yet innovative. Seasonal and regional. Thats' what you can expect when our junior chef Benedikt is in the kitchen. Have we managed to whet your appetite?
The pleasure of indulgence.
Not rushing.
Oblivious of time.
Rugged cliffs, sumptuous meadows, snowy landscapes & genuine hospitality
Vacation on the sunny side of the Zugspitze
There are three towns – Lermoos, Ehrwald and Biberwier – on the edge of the Moos, as the locals like to call their nature reserve in the valley. This precious moorland is home to many animal and plant species that are threatened with extinction, and is also our recreational area.
Ansitz Felsenheim lies on a small hillock at the edge of this valley basin at the foot of the nearby mountain – the Grubigstein – with the ski lift and toboggan run practically just outside the door. It is a prime location for a winter vacation.
There are majestic mountains, shimmering lakes, and rustic mountain lodges to discover in summer. Unforgettable moments of joy await you.